Frequently Asked Questions
Looking for a new career or finding the right training course can sometimes be overwhelming and may come with a lot of questions. Here you can find some useful information regarding the courses, their entry requirements and our online learning process.
Can't find what you are looking for? Contact us, and we are happy to answer any additional questions you may have.

What are the entry requirements for your training courses?
Below you can find an overview of our different courses and their relevant entry requirements.
How do I know if Dental nurse is the right job for me?
To find out if Dental Nurse is the right job for you, we recommend speaking to people in the industry to help you understand the importance of a dental nurse. You will need to be comfortable and confident to work in a confined space and a busy and demanding environment. A good dental nurse needs to be sympathetic, with excellent communication skills and the ability to maintain professionalism at all times when dealing with patients of different ages and ethnicity.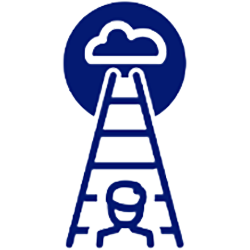 Do I need to have a job for the National Diploma in Dental Nursing qualification?
The National Diploma Course requires all students enrolled to be working either full- or part-time in a Dental Practice. Harriet Ellis has a dedicated Customer Service Team to support you through the journey of your course. They will also research current job vacancies in your area to find potential vacancies for our students. At present, we have several vacancies across the UK. However, this can fluctuate depending on the time of the year and the number of vacancies found by our Customer Service Department. These vacancies are employment opportunities, therefore please be aware that we are unable to guarantee placements for any of our students. Once you are enrolled in the Dental Nursing Course you can begin searching for work immediately. All students are required to proactively seek employment and not just rely on our Customer Service Department.
How does the combined learning process work?
The Blended Learning platform allows students to combine classroom-based learning with online studying. Our online course is extremely user friendly and is packed with video content, animation, and diagrams making it a fun course from start to finish. Harriet Ellis runs 7 Classroom Lessons in total, each held on a Saturday for 4.5 hours and students will be assigned a tutor who will help them along the whole process including working through the online dental course programme. The same tutor will also be the tutor for the practical lessons. Please note that attendance to these classes is a mandatory requirement. You will receive detailed information on where and when the classroom-based course will take place.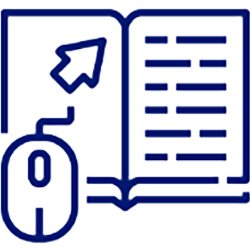 Do in need to keep record of my practical learning experience?
You will be required to work either full- or part-time in a Dental Practice to gain relevant the practical skills and also complete a record of experience, which is required to be entered into the examinations. As well as a personal course tutor, helping you every step of your study journey, Harriet Ellis will assign a Record of Experience marker to you to support you in completing this portfolio.
What is a 'Record of Experience' (ROE)?
This folder contains a portfolio of assessments. These must be completed during your working time in the practice and within the deadline date. Once you have found a placement, you will need to advise our head office. We will then provide you with a ROE application form and send it to the National Examination Board for Dental Nurses. They will email you directly your login for your online ROE.
Is there a platform where I can find additional learning resources?
Upon enrolling on the course you will be given a username and password to our 'Student Hub' area on our website. The Student Hub shows available live jobs that you can begin to apply to immediately. (Once you have paid your initial deposit and successfully enrolled onto the course). You will also find all of your course resources, CV writing and Interview tips, video, and webinar schedules here to prepare for the start of your course. Any students not in employment before the first lesson will also receive access to our 'Employability' course to assist you further with the job search.
Are there options to practice for the exams?
You will have access to an online studying platform where you have access to two mock theory exams and two mock OSCE practical exam papers to test your knowledge and get a feel for the real exams.
We also host a mock exam OSCE day twice per year under real exam conditions to help you prepare for your exams. The mock OSCE day is usually scheduled seven days prior to the actual exam dates in London and Manchester.
At the end of each course module, there are also revision tests relating to the particular content of this module. They will help you check up on your learning progress.
We recommend scheduling between 2-4 hours of learning time per week.
What are the benefits of the Access to HE Health Profession Course?
Our 6 / 12 months online courses "Access to HE Diploma in Health Professions" is validated by the AIM awards* and verified by the QAA**. The course consists of several different modules, covering a range of areas of Nursing and Midwifery as well as Health- and Social Care. Upon completion of the course, you would gain 60 Credits – 45 graded credits at level 3, 30 of which are Human Biology. This qualification is the equivalent to 3 A-levels and provides you with the entry requirements to be able to study at University.
These are some examples of degree courses you can apply for at University with this qualification:
Nursing
Midwifery
Paramedic Science
Physiotherapy
Language and Speech Therapy
Podiatry
Social Work
Health Studies
Biology
Hygiene Therapy