Hall of Fame
We have been supporting students for over a decade now in achieving their dream careers and are very proud of what each individual learner has achieved. Our wall of fame highlights the success over the years across the variety of Diploma courses available at Harriet Ellis.
NEBDN Dental Nurse Diploma Students
With our NEBDN Diploma in Dental Nursing, our students can be certain, they have been trained to the high standards of the NEBDN, which is the leading provider of qualifications for dental nurses in the UK.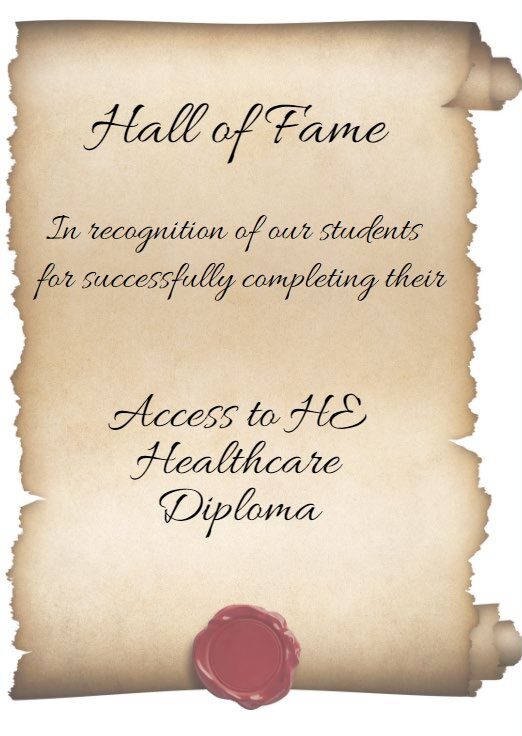 Access to HE Healthcare Diploma
For students that have completed our Access to HE Diploma course, it is a stepping stone to go to university. With this recognised alternative to A-levels, they can plan their next steps towards a career as a Nurse, Midwife, or other professions in the healthcare industry.